All COGA events are ranked by the

Junior Golf Scoreboard.

Entry Fee: $118 per Event

Where you will find the direction to play your BEST golf UNDER PRESSURE!

COGA 36 Hole events are recognized by AJGA for 

Performance Based Entry.  

**This event is not guaranteed PBE status. If this event meets e minimum field size requirements for any age division we will submit it to the AJGA for consideration.  

Congrats to the 2018 signees:

Jack Kozlowski - UNLV

Trey Rath - Xavier U.

Davis Root - Wright State U.

Cole Corder - Wright State U.

Blake Solomon - U. of Dayton

Cole Walter - Davidson U. 

Kyle Mitchell - Marshall U. 

Michael Ford - Barton College

Erin Korn - Bowling Green U.

Sidney Kadlic - Elon

Makenna Brown - Florida Atlantic U.

Riley Dean - U. of Akron

Overall Male Champion of each event and the Female Player of the Year will receive invitations to the 2019 Hudson Junior.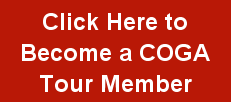 All COGA events are ranked by 

1. Click the red button to the left to become a COGA Tour Member.

2. After Submitting the Membership Form you will receive the password to access the event registration forms located on the Tour Schedule Page (link in toolbar above)

3. ​Players will be added to the tournament field list (located on each events Info page) once event registration and entry fee is received. 

How to become a COGA Tour Member and Register for our events: